Welcome to Barry Brower's Website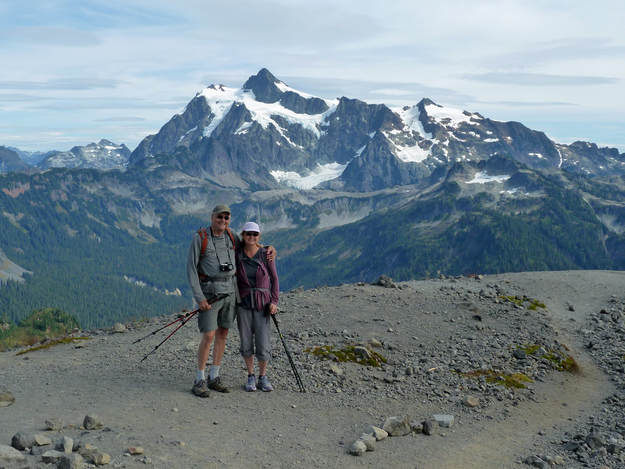 Jen and I hiking on Ptarmigan Ridge
Hey, I don't know how you found my website, but I'm happy you did. Welcome! It's mostly just for fun and for any shared interest(s) you and I may have.In brief I am a (Bluegrass) musician, photographer, free-lance journalist, and retired librarian. I also worked as a seasonal Naturalist for the National Park Service and as a Wilderness Ranger for the Forest Service. BB's Blog is a history of various trips and adventures my wife, Jen Dunton-Brower, and I have had. I love photography and have won a few awards over the years and you will find results of that at Photo Gallery.Bluegrass music has been a passion of mine for over four decades and there are links to that and some other musical things at Music. Over the years I have worked formally and informally as a journalist. The product of all that can be found in Articles.
Jen and I live in Anacortes and love it. She makes custom W
indow Treatments
for a living and is a native of Anacortes. We are both musicians and have a band,
Pearly Blue
. She also fronts her own group, the
Dunton Sisters.
I sincerely hope you enjoy everything you see, hear, or read on these pages.
---